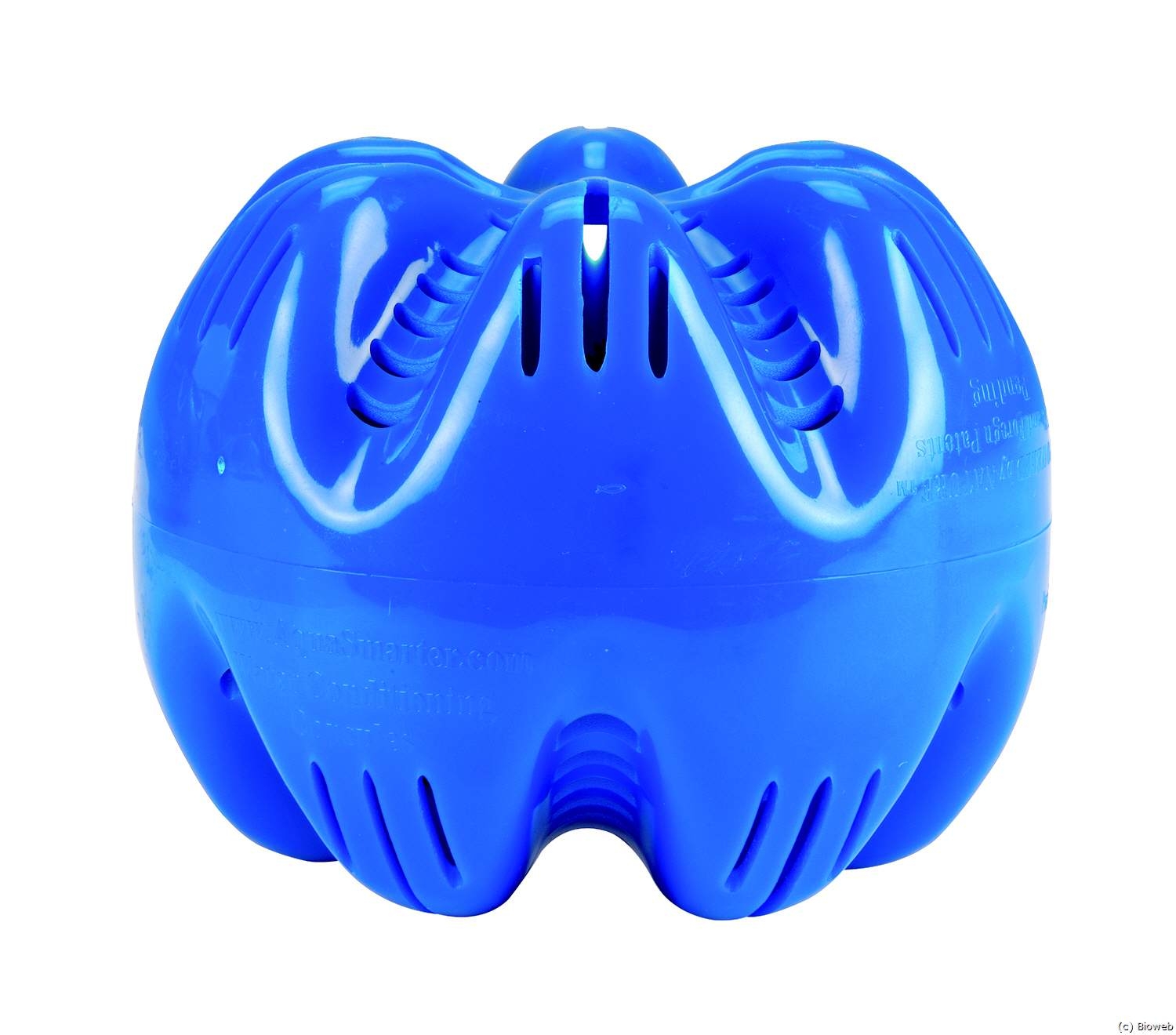 ► Purification of Fresh-Water 1-M150B Blue Ionizing Capsule per each 150-gallons per day equal to the average water usage of 1-person and lasts for 1-full year.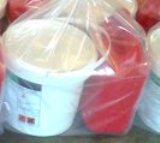 eOxide Lq 85 1 X 5 Lit A, 1 x 4.3 Kg powder B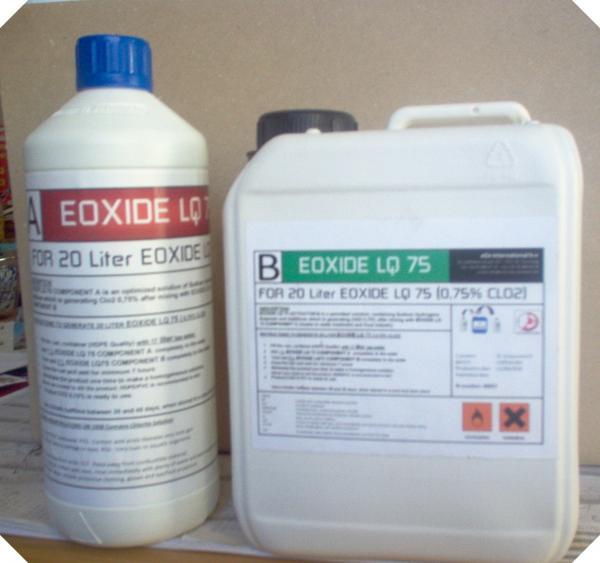 eOxide Lq 75 20 Lit kits 1X (1lit)A & 1x(2lit)B shelf life 2 years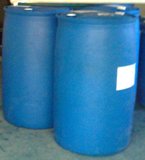 eOxide Lq 75 4000 lit kits 1 200lt A 2 X 200lit B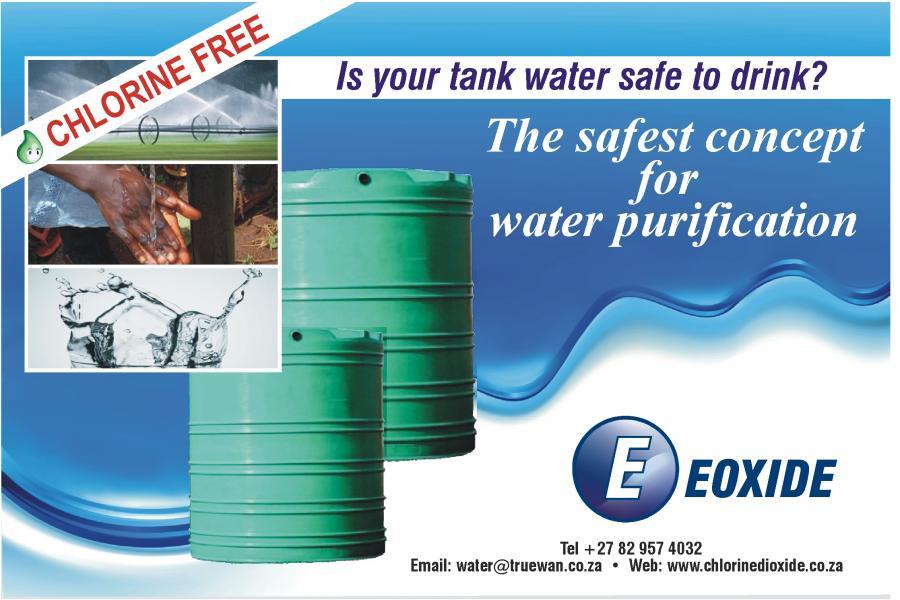 Is your rain harvest tanks water safe to drink ? 1 litre kits are now available in South Africa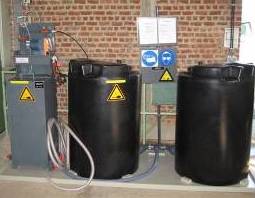 CHLORINE DIOXIDE GENERATOR CLO2 85.pdf Please view the attached document regarding the Chlorine Dioxoide Generator.

Chlorine Dioxide - CLO2 Applications within Poultry Processing. Chlorine dioxide is an effective disinfectant that offers an alternative to the standard chlorine that is used within poultry processing in carcass washing applications. EOX Produc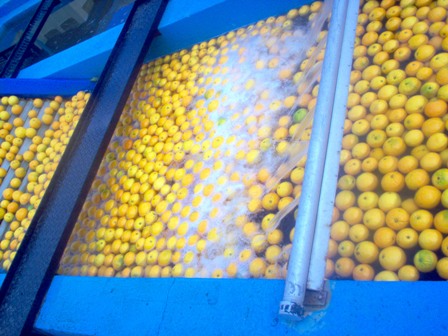 Post Harvest wash wihth eOxide Lq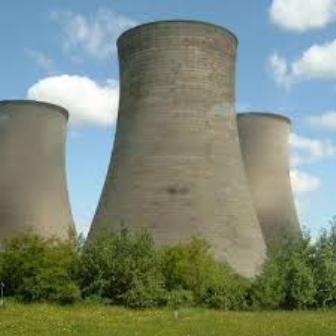 cooling tower